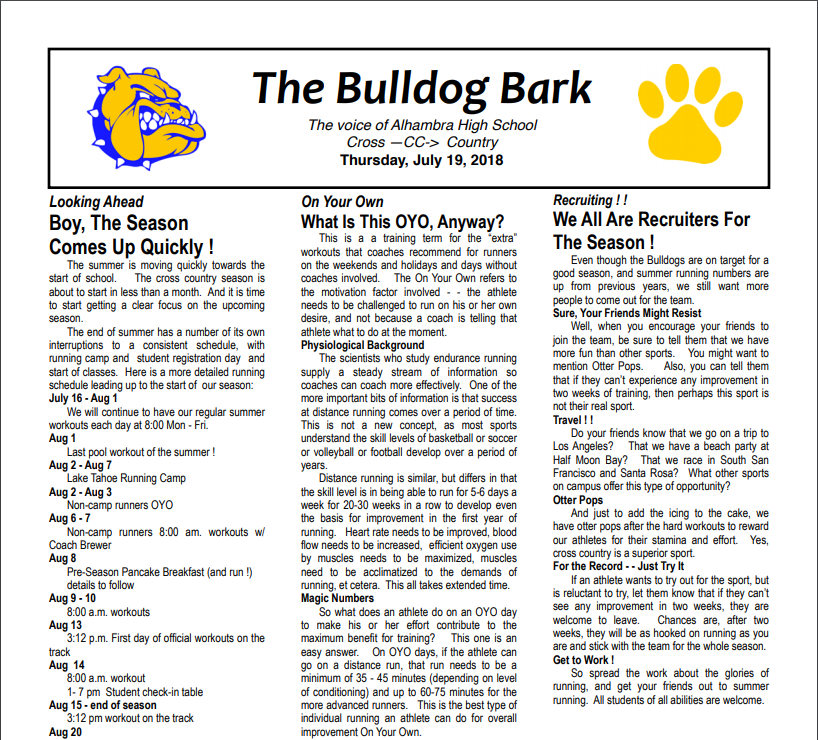 Summer running

continues Monday-Friday @
AHS Upper Parking Lot, 8:00
am-10:00 am).

All abilities welcome, no previous running experience required
Season Events include: Pancake breakfast, Beach Trip, Potlucks & Mt SAC Invitational
"Success is the sum of small
efforts, repeated day in and
day out."
-Robert Collier
New--Bulldog Bark Newsletter
by Coach Peter Brewer!
2018 XC Schedule Posted
Text @alhambracr to 81010 for cross country updates!