Congratulations to RENAE SEARLS -

6th place finish @ NXR & 5k PR of 18:14!
NXN Girls Race Video HERE:
NEW Bark by Coach Brewer POSTED: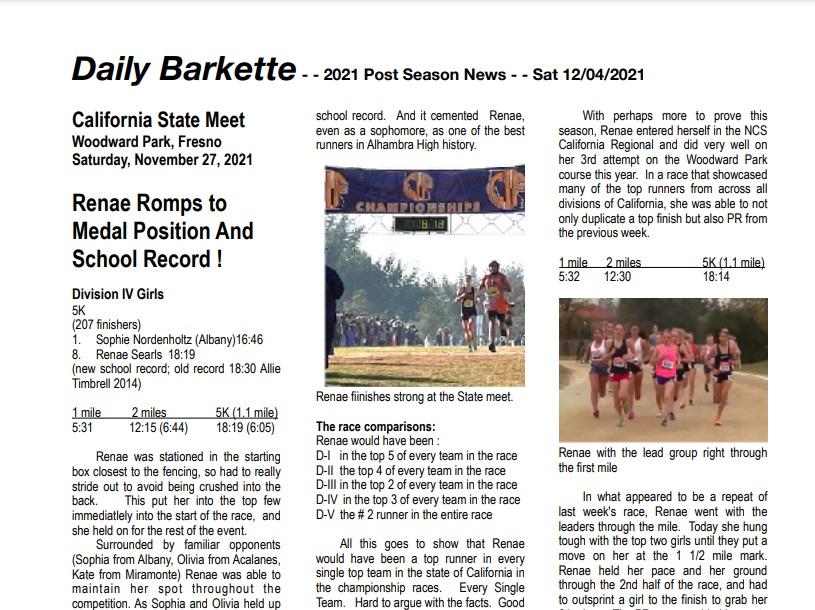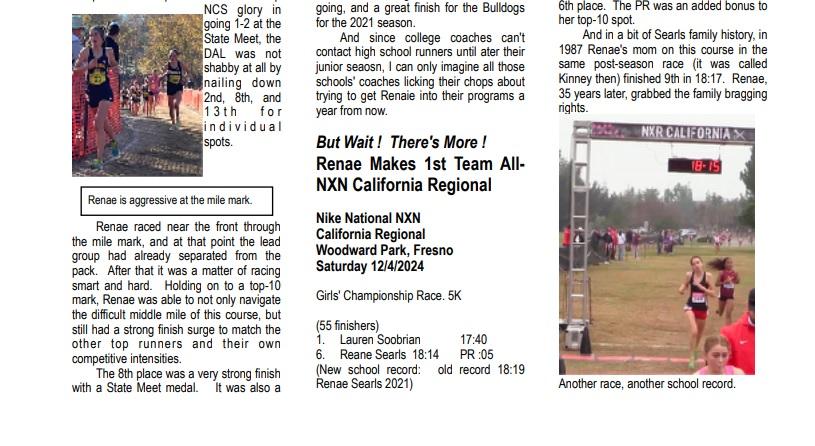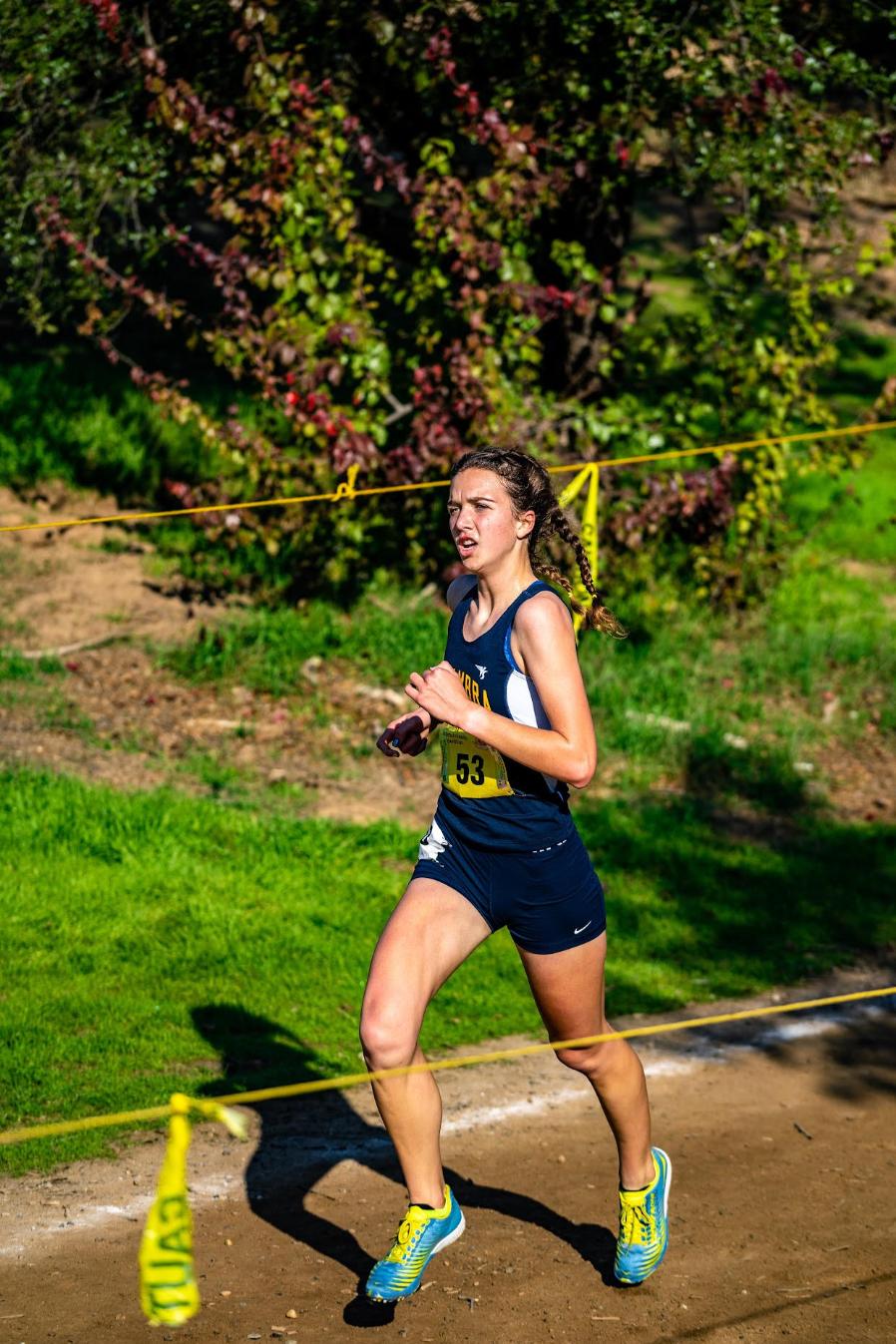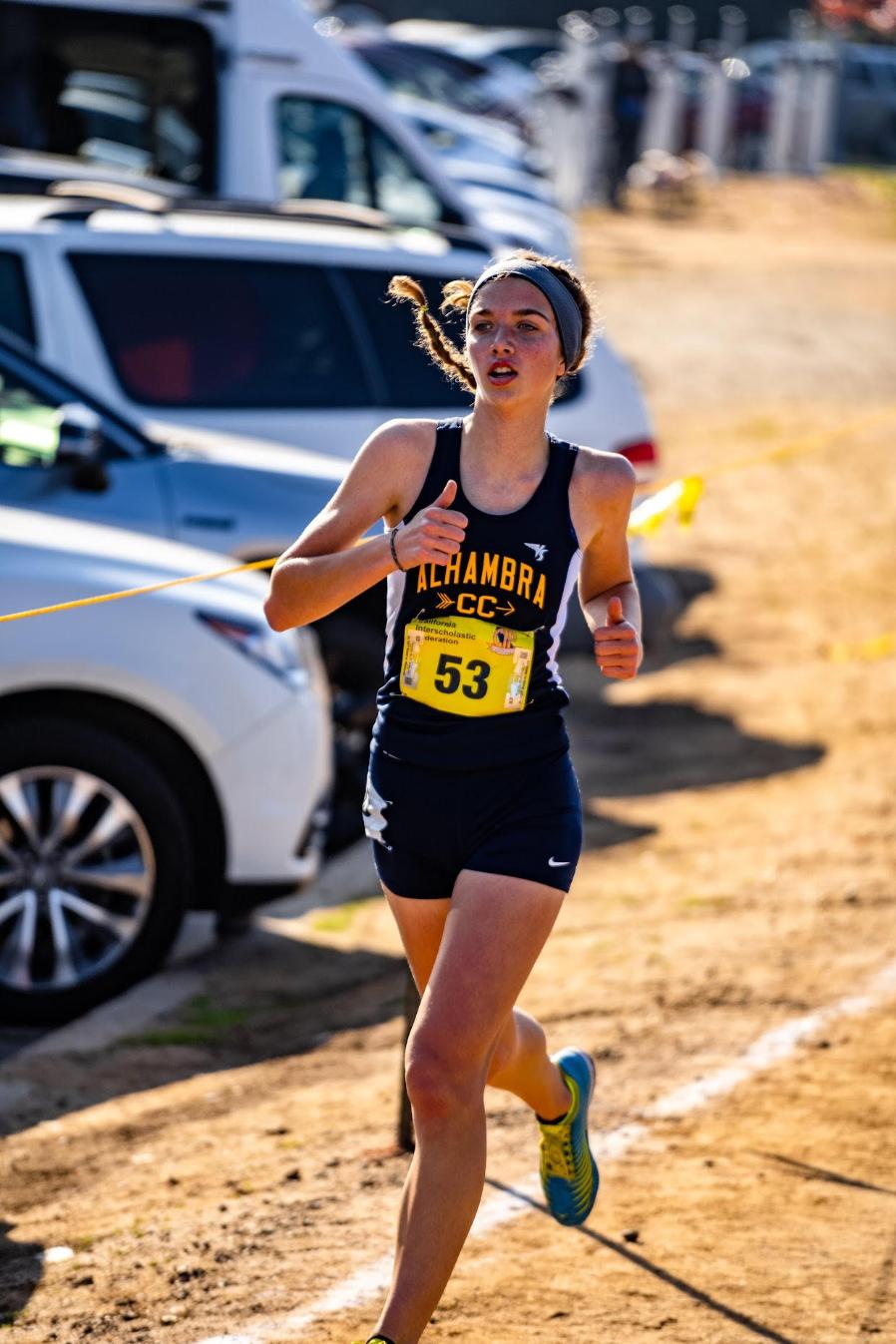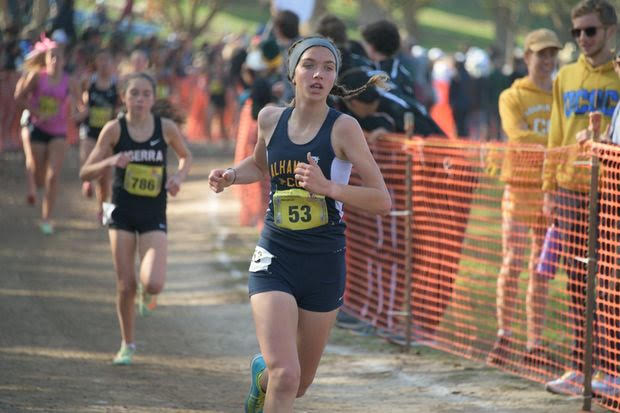 Congratulations to RENAE SEARLS
- 8th place CIF State championships = CIF medallist!!!!!
- 18:19 = New Alhambra HS Woodward Park RECORD!!!!!
(old record Allie Timbrell 18:30 2014)
- Renae is only the 3rd ever Alhambra runner to medal @
CIF State XC meet - other 2 were Amy Loper-Riley (3rd)

& Jessica Neu (10th) in 1998

- Renae's splits: 5:31.7 (1 mile), 12:30.1 (2.05 mile)
Congratulations to our 2021 CIF State
Qualifier Renae Searls - 3rd Place girls D-4!!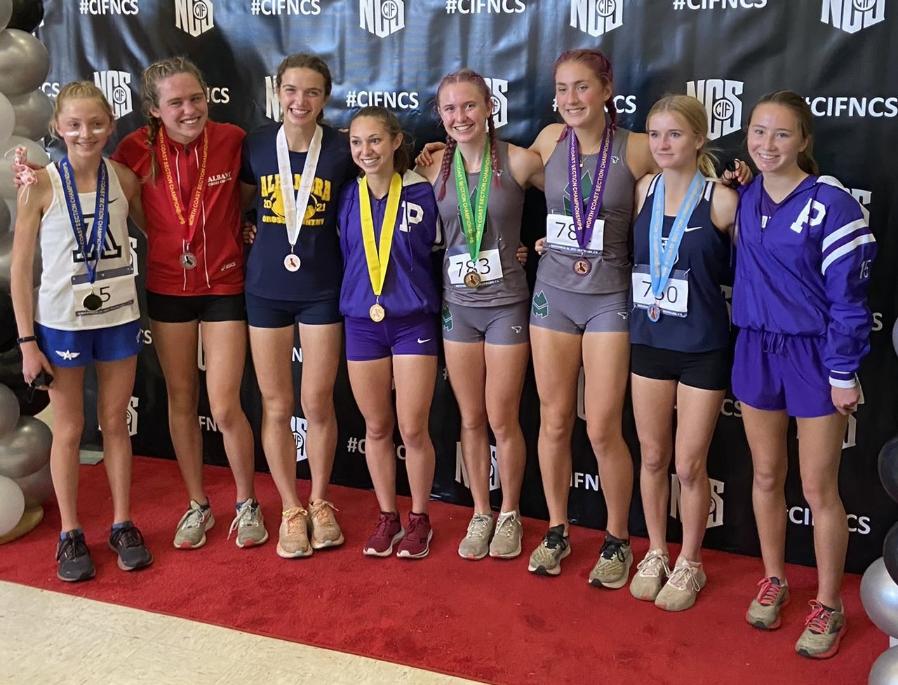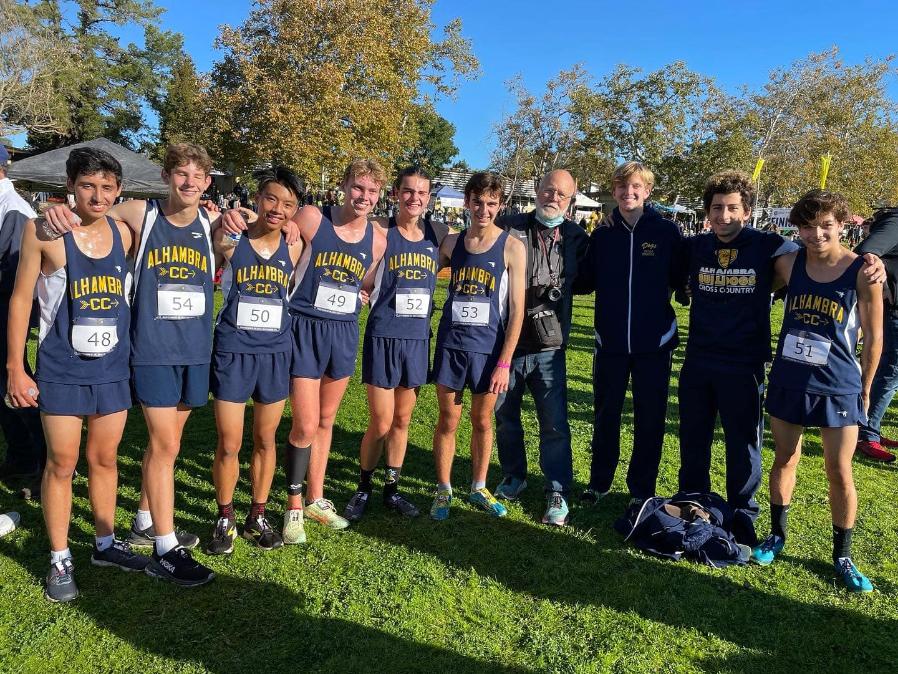 A
dd your name to the 2022 TRACK &
**Get your name on the Roster and sign up on Remind for important Team Information - this is our PRIMARY means of communication.

Don't wait until spring to get in shape for the team! Winter Workouts start Monday, Nov 8th at 3pm in front of gym.
Sign up for Track & Field text updates -
follow Remind instructions BELOW:
ADD YOUR 2021 PHOTOS HERE: