*NEW - 2022 Track Schedule POSTED!
(CLICK ABOVE PAGE)
2022 Track & Field parent meeting this

Tuesday Feb 1st @ AHS Library, 5:30 PM
Sign up on REMIND below for important
Team Information!
Add your name to the 2022 Track & Field
Track Season 2022 - add photos here:
Congrats to Corina Jones - 7-04 Pole
Vault @ Reno Summit meet = #4 All Time
Alhambra FSG Top 10 List!
(See "track records" page)
Reno Pole Vault Summit RESULTS:
NXN Girls Race Video HERE: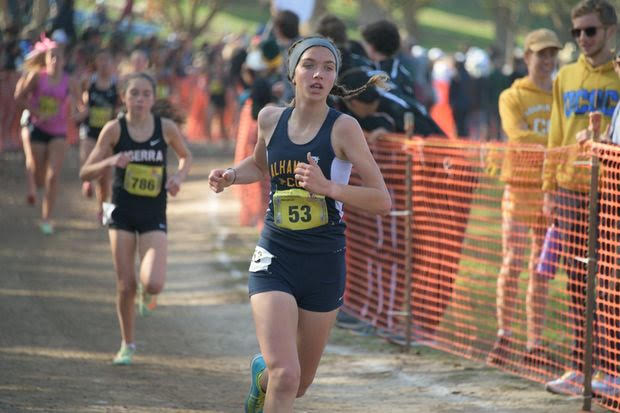 Congratulations to RENAE SEARLS
- 8th place CIF State championships = CIF medallist!!!!!
- 18:19 = New Alhambra HS Woodward Park RECORD!!!!!
(old record Allie Timbrell 18:30 2014)
- Renae is only the 3rd ever Alhambra runner to medal @
CIF State XC meet - other 2 were Amy Loper-Riley (3rd)

& Jessica Neu (10th) in 1998

- Renae's splits: 5:31.7 (1 mile), 12:30.1 (2.05 mile)