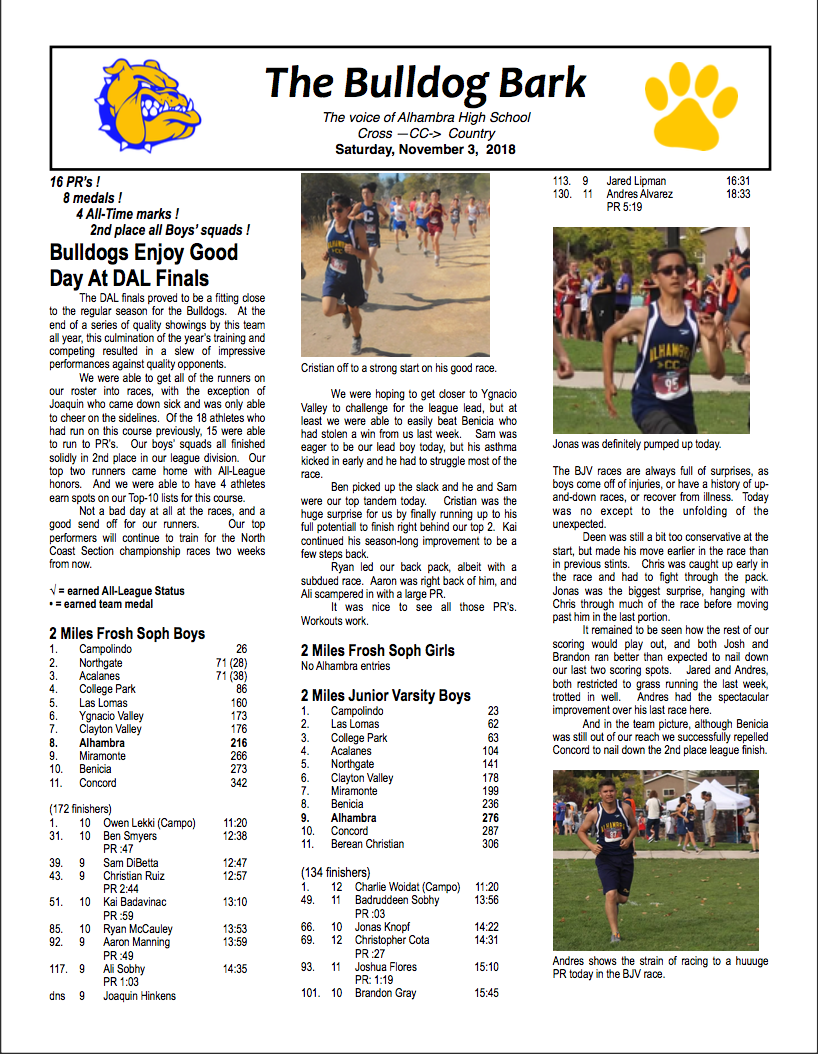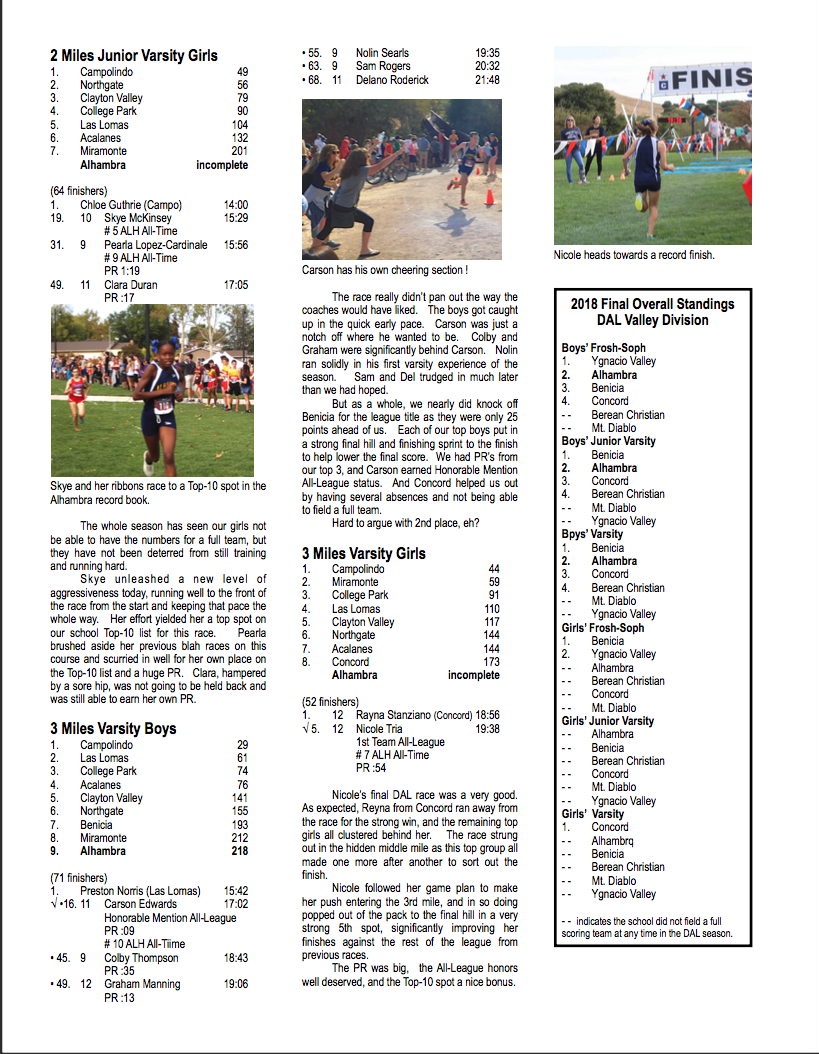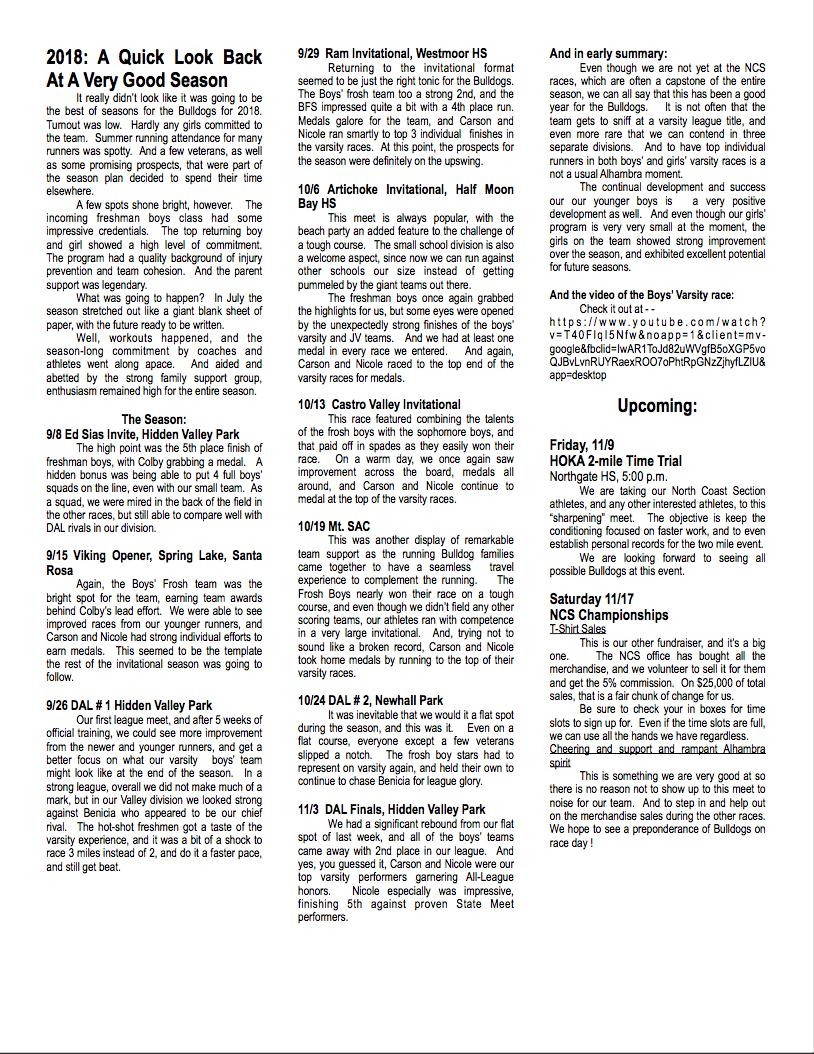 Congratulations to our DAL Medallists!!
Nicole Tria (5th place Varsity Girls 3 mile, 19:38.7) -- 7th All Time!
Carson Edwards (16th place Varsity Boys 3 mile, 17:02.7) -- 10th All Time!
VB Team (Edwards, Thompson, Manning, Searls, Rogers, Roderick) -- 2nd place DAL Valley
Division!
Other All Time Marks
Skye McKinsey (15:29.4 JV Girls 2 mile) -- 4th All Time!
Pearla Lopez-Cardinale (15:56.6 JV Girls 2 mile) -- 9th All Time!
2018 DAL Results are HERE!
http://highspeedtiming.com/dalcon/index.html

320 DAL League Photos!!!!
https://alhambratrack.shutterfly.com/pictures
*Bulldog Barks Updated!
Click on "Bulldog Bark Newsletter" Page
"Individual commitment to a
group effort - that is what
makes a team."
-Vince Lombardi